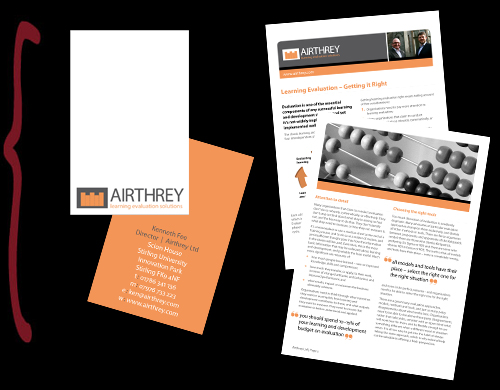 Airthrey
Airthrey is a Stirling based organisation offering evaluation solutions to help organisations make the most of their learning and development investments.
The logo combines a castle (after its namesake Airthrey Castle) with a bar graph. The bar graph concept is taken a step further with a portrait layout for the business card making it stand out from the crowd.
Orange and black complete the look and make their identity easily recognisable.
designjr is a subsidiary of Intent Consulting (Scotland) Ltd | Company No. SC 383807| info@designjr.co.uk
All content Copyright © 2012 designjr | Legal | Privacy