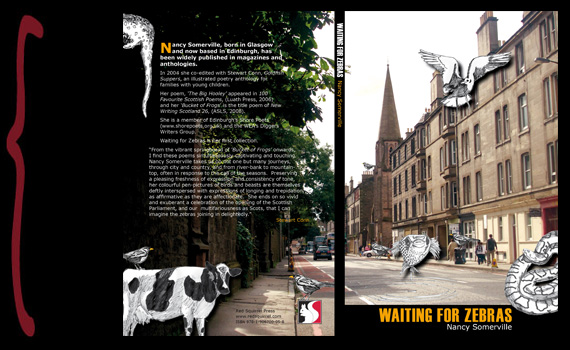 Waiting for Zebras
Waiting for Zebras is the first book of poems by Nancy Somerville.
Standing out against the backdrop of her hometown of Edinburgh, the cover illustrations draw on the many animals present in Nancy's poems.
"We talked about my poetry and kicked around some ideas for the cover. She took on board my comments and suggestions as the work progressed. It was a real two-way process.
I love her work and am very pleased with how the cover turned out. It was a pleasure working with her."
Nancy Somerville, Poet
designjr is a subsidiary of Intent Consulting (Scotland) Ltd | Company No. SC 383807| info@designjr.co.uk
All content Copyright © 2012 designjr | Legal | Privacy